Microscopic Root Canal Treatment Goel Dental
Microscope enhanced vision for root canal and motorised obturation increases success of root canal which otherwise is not possible with routine root canal treatment.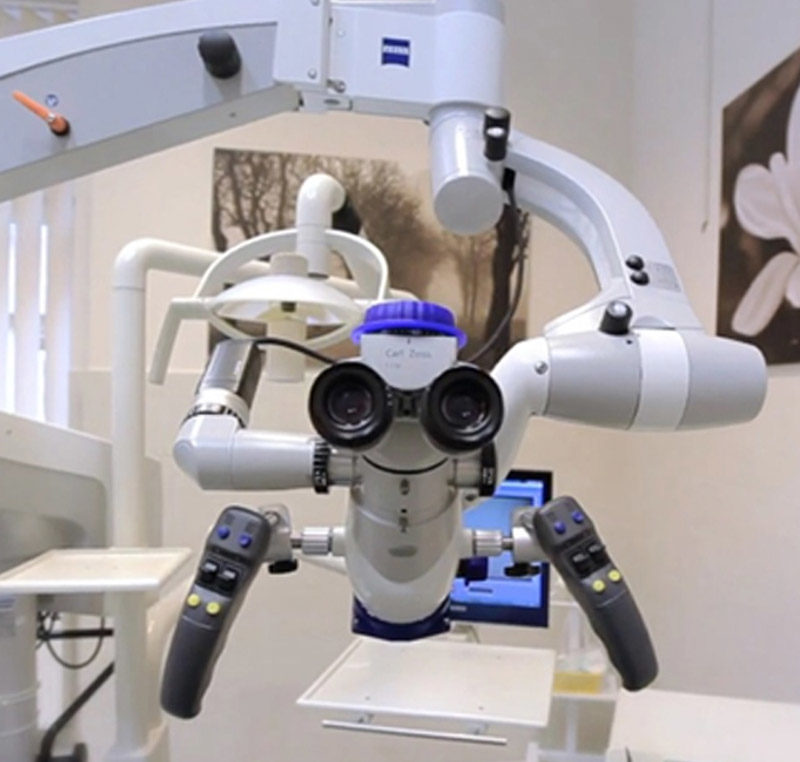 Goel Dental has Labomed ceiling mounted dental microscope, which aid in root canal treatment procedures that require high magnification and precision.
Dental microscope with upto 25X magnification and powerful light source of 50,000 L makes it possible to look virtually inside the roots of teeth and examine subtle canal structures neatly.
Benefits of microscopic root canal treatment (RCT).
Precise and minimal cutting of tooth structure is possible.
Facilitates localization of very fine canals like MB2 & DB2 canals.
Micro fractures in tooth can be seen.
Chance of instrument separation is reduced.
Instrument if separated can be retrieved under microscopic vision.
Complete cleaning of root canals w.r.t tissue tags and debris can be ensured.
Complete filling without any leftover spaces can be ensured.
It is a modern method which has also benefitted other areas of dentistry.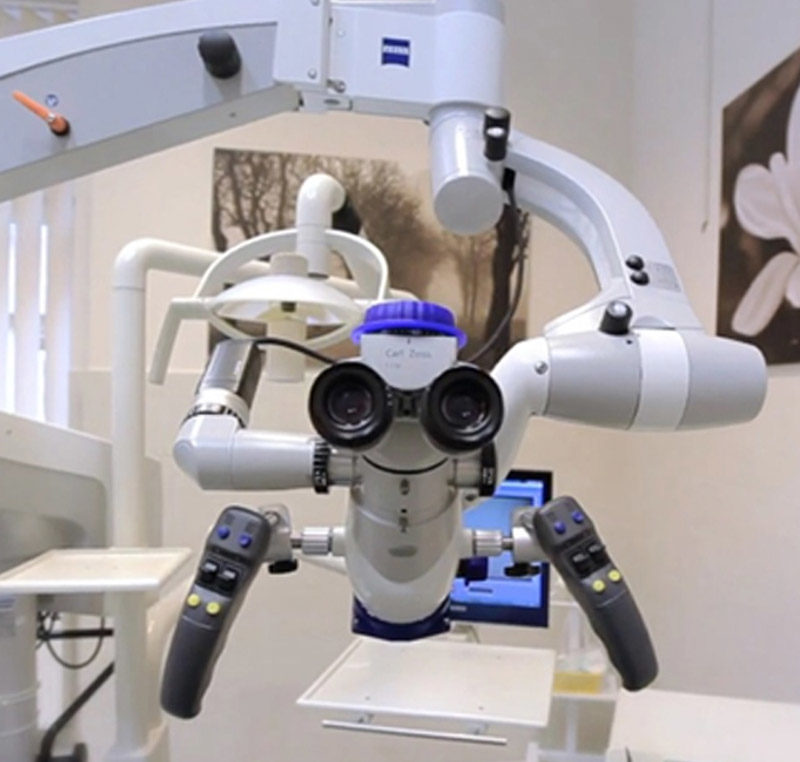 Dental microscope provides upto 25X magnification and with its 50,000 L light source it is possible to look virtually inside the root canals and examine tooth structure neatly.
Other modalities used with microscopic root canal at Goel Dental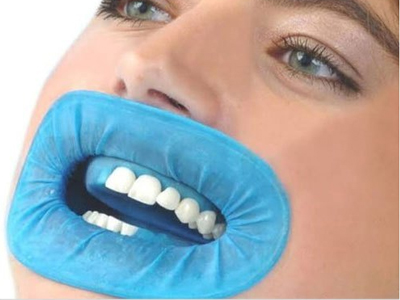 Rubber dam
A special latex sheet held around tooth to be treated is used to isolate tooth from mouth and thus preventing any saliva or infective material to get inside root canals.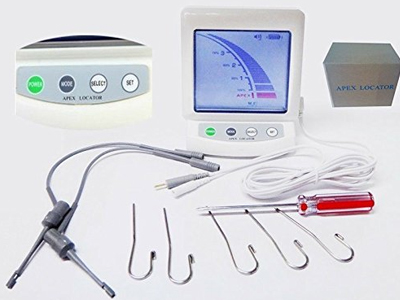 Apex locator
It is an electronic device to measure length of root canal for precise determination of length of root canal to be filled. Root ZX mini from J Morita is the world?s most advanced device for this purpose.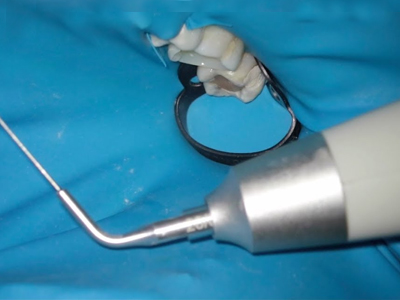 Ultrasonic irrigation
After cleaning an irrigant is placed in canal and activated with ultrasonic tip to further remove any remaining dead tissue.
Endovac
Canals after debridement requires cleaning with irrigant and usually a simple needle and syringe is used for this but ENDOVAC is a unique system that first pushes irrigant inside root canal and then sucks it back with negative pressure. Result thus is a thorough cleaning of canals and no chance of pushing debris further into canal.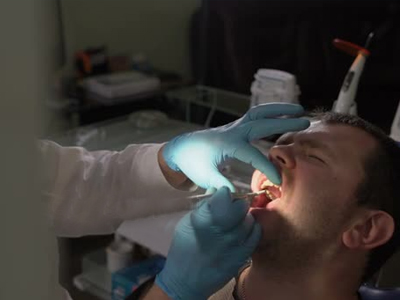 Drying of canals
Cone shaped paper points are then used to dry canals before finally filling them with GP or motorised GP.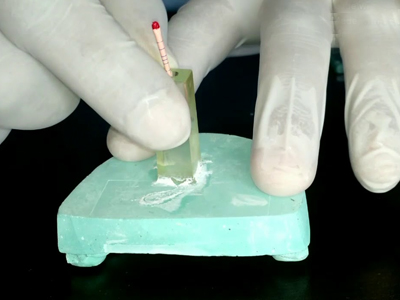 Warm Obturation
Gutta percha a plant derivative is used to obliterate the empty canals but that leaves some scope for empty space and thus a place where bacteria can grow. This disadvantage is circumvented by using motorised filling. Elements System B from Sybron Endo is a state of art equipment to accomplish this by using super-hot liquid rubber based inert material into canals.
What is success rate of microscopic root canal treatment?
Root canal treatment by an expert endodontist using advanced technology and a metal free CAD/CAM crown carries more than 99% success rate.
Cost of microscopic root canal treatment in Delhi?
At Goel Dental all microscopic root canal treatments are charged INR 8000 irrespective of location of tooth or whether it is a new case or a repeat root canal treatment.
Microscopic Root Canal Treatment
Book an appointment with Dr Shikha for microscopic root canal (RCT) in Delhi. EMI facility available on leading credit cards.